SPECIALISTS IN MOT & SERVICING ALL MAKES AND MODELS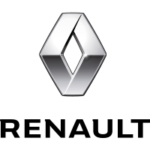 WHY SHOULD I SERVICE MY CAR?
Servicing is an important part of looking after your vehicle which is often forgotten about or ignored. If you don't regularly have your car serviced, faults may develop which may otherwise have been avoided and the roadworthiness of your vehicle may be affected making it fail its next MOT test.
Read more
Mobil 1 Approved Service Centre
We are also proud to be the first and currently, the only Mobil approved Service Centre in Basingstoke. Book with Basingstoke MOT & Servicing Centre
BLOCK EXEMPTION
In 2008 the EU passed Legislation to allow customers to have their vehicles repaired without invalidating their warranties, this was called the Block Exemption.
The Block Exemption Regulation allows consumers to choose where they have their vehicle maintained or serviced without negating the manufacturer's warranties. This meant that under Block Exemption Regulations, manufacturers have to make technical information freely available to the independent market for all repairs and maintenance requirements.
What does this mean for you?
The regulation means that providing any independent garage, such as BMSC, uses original parts or parts of matching quality OE, then the customer will no longer need to pay the high prices that dealers charge in order to maintain the manufacturer's warranty with the dealership.
Basingstoke MOT & Servicing Centre purchase all in-warranty vehicle parts directly from the Dealership to always ensure that your warranty remains perfectly intact!
WHAT'S COVERED IN OUR SERVICING?
Fit floor mat and seat covers for protection
Visual check of all trims, mirrors and front and rear VRM to MOT requirements
Ensure manual clutches operate correctly
Top up all under bonnet fluids
Check battery and alternator
Check for free play at steering wheel
Check brake fluid for moisture and carry out Lucas brake test
Inspect seatbelts for damage and tears (not if child seat is fitted)
Drain engine oil and refill (extra charge for fully synthetic)
Check exhaust system for damage
Check condition of HT leads and report
Check fuel lines, brake pipes and hand brake cables for damage
Visually inspect under body of vehicle for damage
Check operation of PAS and auxiliary fan belts (not timing belt)
Ensure good working condition of all exterior lights and horn (clean and replace if required)
Ensure washers and wipers are in good working condition (adjust if necessary)
Check antifreeze for protection and top up if necessary
Inspect front brakes for wear and damage and report
Inspect rear brakes for wear and damage and report (if not seized)
Check all steering and suspension joints for play and wear
Check all mountings and gators for damage and report
Inspect brake hoses for age/cracking or damage
Re torque all wheel bolts for security
Adjust all tyre pressures to manufacturers specifications
Stamp customer service book
Reset service lights (most models)
Check and adjust hand break operation and travel
Top up gearbox and differential oils ensuring no leaks
Advise on spark plug replacement intervals (replace at additional cost)
Advise on fuel filter replacement intervals (replace at additional cost)
Check windscreens and rear view mirror for chips and cracks to MOT requirements
Check all wheel bearings for roughness, excessive free play and noise
Lubricate front bonnet catch and cable
Ensure good operation of all dashboard lights
Check all fixings and fastenings on engine and gearbox mounts
Inspect shock absorbers for leaks
Inspect all springs for cracks or other damage
Lubricate throttle cables and inspect for damage
Lubricate all door hinges and locks as required
Ensure all interior switches operate correctly
Check fuel cap for leaks and damage
Check good operation of starter motor and cranking
Inspect radiator and coolant pipes/hose for leaks, rust or damage
Ensure engine cooling fan operates at correct temperatures
Replace pollen/cabin filters (optional at additional costs)
Advanced Formula Car Fuel Treatment
Advanced Formula Car Engine Motor Oil Flush
Mobil fully or Semi Synthetic oil – vehicle dependant
DON'T TAKE OUR WORD FOR IT,
SEE WHAT OUR CUSTOMERS THINK.
We are also proud to be part of the Good Garage Scheme where are currently have the highest number of feedback in the Basingstoke area. Testament to the impression that we make on our customers when they visit out facility and the treatment the received from our staff.
Handy to have a garage that doesn't mess around and is honest, 100% recommend.
Been using this place for all my car work for the last 3 years. They've always been super helpful and cheerful. Ive never been overcharged and all work has always been done to a really good quality.
Been using this place for all my car work for the last 3 years. They've always been super helpful and cheerful. I've never been overcharged and all work has always been done to a really good quality.