SPECIALISTS IN MOT & SERVICING ALL MAKES AND MODELS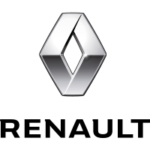 Here at the Basingstoke MOT & Servicing Centre, we understand the importance of seasonal car checks better than most, ensuring your vehicle is not only safe to drive all year around but you're also made aware of any existing issues we think you'll need to keep on top of.
During these seasonal car checks, we will perform a variety of tests to make sure that your car meets the required standards for performance and safety.
Read more
Why are Seasonal Checks Important?
Winter Seasonal Checks
Every year, 24% of weather-related vehicle accidents are reported to take place due to bad weather, such as snow, sleet or ice.
As such, it's imperative to feel confident in your vehicle when the weather turns, without the need to worry about whether your lights are going to fail, your windscreen wipers are going to cease, or your heating system is going to stop working effectively.
What is included in a winter seasonal check?
The sudden drop in temperature places a huge strain on even the most well-maintained car. Whether it be starting the engine in cold weather or maintaining a comfortable temperature inside the car, each of these factors puts a strain on the electrical, starting, engine and heating systems, highlighting the importance of checking them in advance.
Listed below are a few of the key areas we particularly look at when performing our winter seasonal checks:
Fluids. These need to be checked to ensure parts of the car do not freeze as the temperature drops. Adding anti-freeze for the engine cooling system, oil and screen wash all make your car more reliable and safer to drive out in cold conditions.
Tyres. These take particular punishment in snowy, icy and slippery conditions, with wheel spin an almost certainty. As such, identifying any problems with worn or poorly maintained tyres could make all the difference when driving in cold conditions.
Lights & Windscreen Wipers. Having lights and windscreen wipers that work effectively is imperative during the winter months, especially when the nights become darker earlier on and the poorer weather conditions make it harder to see clearly.
Battery. The last thing anyone wants during winter is to have issues with their car battery. Therefore, it is important to ensure it is as protected, charged and secured as possible before setting out on any wintery journeys.
Summer Seasonal Checks
While you may not think it, the warmer months of the year pose a variety of different road-related risks that it is worth considering paying close attention to, especially before setting out on any long holiday trips.
Whether it be checking your air conditioning system is working effectively, your oil is topped up or your vehicle's steering is in good nick, our summer seasonal car checks are designed to ensure your holidays are free from any vehicle-related incidents or stresses.
What is included in a summer seasonal check?
Although summer doesn't carry the same risks as winter, there are a number of factors that it's important to consider in advance of setting out on your travels – from the temperature inside the car to the fluid levels inside the engine.
Listed below are some of the main areas we pay particularly close attention to when performing our summer seasonal checks:
Antifreeze Check. In the same way that antifreeze prevents engines from freezing, it also helps protect them from overheating. Therefore, during our summer seasonal check, we will make sure your antifreeze level is sufficiently topped up.
Tyres. Many car owners believe it's important to let air out of the tyres over the summer but this is wrong. We will make sure your tyre pressure is correct and safe to use throughout the summer, without increasing the risk of punctures or wheel damage.
Air Conditioning. The warmer weather will put greater reliance on your air conditioning system. Our seasonal check will make sure this works correctly throughout the summer, saving you from worrying about feeling overheated or uncomfortable while driving.
WHAT'S COVERED IN OUR SERVICING?
Anti-Freeze strength and level and top up
Oil level and top up (subject to charge on some oils)
Battery test and Electrolyte level
Charging system – Alternator Test
Tyres condition and pressures
Exterior Lights and bulbs
Visual check braking system and brake fluid level and top up
Visual check exhaust system
Heating system check operation
AC Testing and check (where applicable)
Steering system check and fluid test and top up
Get in Touch
As the AA and many other major motoring organisations will attest, one of the most common reasons people become stranded over the winter and summer months is due to vehicle owners underestimating the road and weather conditions prior to setting out.
So, make sure you don't make the same mistake. Contact us today to find out more about our comprehensive seasonal car checks or see below for a more detailed look as to what's included.
DON'T TAKE OUR WORD FOR IT,
SEE WHAT OUR CUSTOMERS THINK.
We are also proud to be part of the Good Garage Scheme where are currently have the highest number of feedback in the Basingstoke area. Testament to the impression that we make on our customers when they visit out facility and the treatment the received from our staff.
Handy to have a garage that doesn't mess around and is honest, 100% recommend.
Been using this place for all my car work for the last 3 years. They've always been super helpful and cheerful. Ive never been overcharged and all work has always been done to a really good quality.
Been using this place for all my car work for the last 3 years. They've always been super helpful and cheerful. I've never been overcharged and all work has always been done to a really good quality.